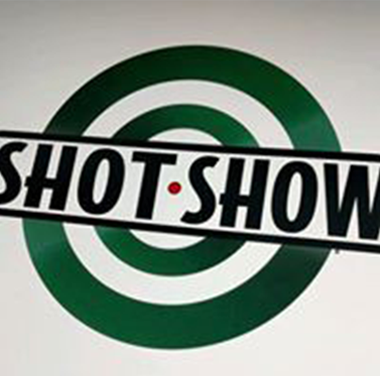 Let's Meet in Vegas at SHOT Show 2019 - American Metals Inc.
Posted November 27th, 2018
American Metals presents a new trade show booth and website at SHOT Show 2019. We are a certified small, woman-owned, NC HUB metal service center that is AS9100 and ISO9001 certified. AMI is a leading provider of high-performance metals. Our products are optimized to meet the unique requirements of the firearm and defense industries.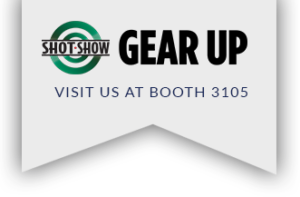 Get ready to GEAR UP at SHOT Show 2019
Our team is busy getting ready to attend the world's largest trade show and global destination for the latest in firearms, ammunition, cutlery and shooting sport accessories. American Metals Inc. exhibits at SHOT Show every year at booth 3105 as well as the supplier showcase, and we are pumped to show off our new look this year!
The 2019 SHOT Show is packed with reasons to join us:
Source Products from around the Globe —With over 1,600 exhibitors, the SHOT Show is the single best resource for store owners and range operators who want to stay competitive and successful. This is your opportunity to meet with vendors, negotiate orders and enhance your inventory for the next selling season.
Experience You Can Count On — For law enforcement and armed forces agencies, this is your agency's best opportunity to meet directly with suppliers and to participate in specialized training to improve performance, leadership and field strategies to keep your officers and communities safe.
THE Go-To Event for Hunting, Sport Shooting, Law Enforcement and Military Tactical Defense — The 2019 SHOT SHOW is a trade-only event attracting more than 64,000 industry professionals from over 100 countries. Meet face-to-face with the world's leading manufacturers, and see the newest equipment, products and technology for hunting, sport shooting, law enforcement and military tactical defense.
That's why we've made the commitment to be there, and think you should, too!
Join us in Las Vegas, January 22–25, 2019. American Metals Inc.  will be displaying a full array of all our products and services in booth 3105. Our experts will be on-hand to answer all of your questions, so stop by or schedule an appointment. Contact Lindsey Pietarila at (803)547-7272 to set up an appointment today!
As an exhibitor, I encourage you to attend this event — even if you're just curious to see what's new in the market and what the latest issues and trends are.
See you in Las Vegas!